Sponsors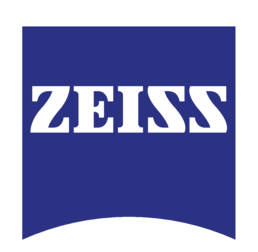 Zeiss
(
www.zeiss.com/lifesciences
)
Throughout the world, ZEISS stands for the highest quality and reliability. Carl Zeiss Microscopy is part of the Carl Zeiss group, a leading organization of companies operating worldwide in the optical and optoelectronical industry. As the world's only manufacturer of light, X-ray and electron/ion microscopes, Carl Zeiss Microscopy offers tailor-made systems for 3D imaging in biomedical research, life sciences and healthcare. A dedicated and well-trained sales force, an extensive support infrastructure and a responsive service team enable customers to use their ZEISS microscope systems to their full potential.

Iwaki Aquatic
(
www.iwakiaquatic.com
)
We engineer life support systems, dosing systems and aquatic housing using reliable Iwaki metering pumps, the industry leader. Iwaki pumps, known for their quiet operation, have been the aquarium pump of choice for decades.
With biomedical research lab management experience and aquaculture expertise, we bring your lab the most reliable, efficient systems to provide the results you need to drive your research forward. Iwaki Aquatic only uses high quality components and system configuration is designed with your ergonomics and safety in mind.
Our systems save technician time, save on maintenance and are designed from the end user's perspective.

Tecniplast
(
www.tecniplastusa.com
)
From tanks and accessories to customized life support systems, Tecniplast offers a comprehensive portfolio of quality products and dedicated after-sale service and support for aquatic facilities of any size, coast to coast. Our manufacturing and project management capabilities allow us to assist you with any project, whether it is a renovation, expansion or the construction of a brand-new facility. Our product offerings include: housing systems, breeding systems, washers, and automated feeding.
1.877.669.2243 / 484.875.0500
Sales: info@tecniplastusa.com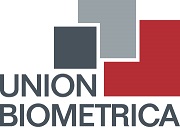 Union Biometrica, Inc.
(
www.unionbio.com
)
Tools for High Content Zebrafish Screening. The VAST BioImager™ platform automatically loads and rotationally orients 2-7 day-post-fertilization zebrafish larvae for organ-level imaging. Mounts on many upright microscopes for cellular-level fluorescence imaging. Union Biometrica COPAS FP™ and BioSorter® Large Particle Flow Cytometers automate the analysis and sorting of objects too big (10-1500μm) or too fragile for traditional cytometers. Examples include zebrafish eggs & larvae as well as other small model organisms and large cells / cell clusters.
For more information contact:
Union Biometrica, Inc.
84 October Hill Rd.
Holliston, MA 01746
Phone: 508-893-3115
Email: sales@unionbio.com

Aquaneering
(
www.aquaneer.com
)
Aquaneering is an internationally recognized leader of aquatic housing for zebrafish, Xenopus frogs, and other aquatic species used in medical research, as well as the manufacturer of the largest zebrafish systems in the world. Aquaneering offers unmatched knowledge of highly advanced filtration technologies pioneered within the aquaculture industry, notably our no-maintenance filters that assure undetectable levels of ammonia and nitrites.

Viewpoint Life Sciences
(
www.viewpoint.fr
)
Pionneer in videotracking tools, Viewpoint has developped in 2003 the worldwide leading system for Zebrafish behavior analysis.
It is the first ever complete system for high throughput tracking and behavioural analysis of zebrafish. The ZebraLab System can be deployed to track and calculate the activity LIVE for Zebrafish embryos,larvae and adult fish in multi-well plates or tanks. Viewpoint offers continuous developments to adapt to the customer's requests. Our Zebrafish analysis tools are user friendly and custom-made for special applications.
Some of our applications are 3D, Heartbeat and Bloodflow, Virtual Prey, OKR, C-shape, S-shape.
See our Website for details
Azer Scientific
(
www.azerscientific.com
)
With over 30 years of laboratory expertise, our team at Azer Scientific is knowledgeable, motivated, and eager to assist you. Our current catalog covers a wide range of products for use in clinical, research, and industrial laboratories. We will work with you to develop new and innovative products that will help shape the future of diagnostics. We understand the crucial role that laboratory professionals play in the diagnosis, treatment, and research of diseases, and we want to ensure that they have the best products available to them as they continue to make a difference in the lives of patients everywhere.

Noldus
(
www.noldus.com
)
Noldus Information Technology develops and delivers innovative software and hardware solutions and services for the measurement and analysis of behavior. These allow our customers to advance their research, product development, training, and education. Noldus has offices across Europe, North America, and China and is represented by a worldwide network of distributors.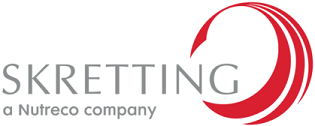 Skretting
(
www.skretting.com/en-us/
)
Skretting offers ORI-ONE and GEMMA Micro, through our new web-shop. ORI-ONE is an algae based powder for the complete production of rotifers. GEMMA Micro offers complete nutrition for all life stages of zebrafish (Danio rerio) – allowing for the elimination of live feed from the zebrafish laboratory while reducing feeding frequency to as little as one event per day in adult fish. GEMMA Micro is available in 0.5 kg and 2.5 kg bags, and can be ordered on-line 24 hours a day.

Genewiz
(
www.genewiz.com/en
)
GENEWIZ is a leading global molecular biology services provider, specializing in Sanger DNA Sequencing, custom Gene Synthesis, Next Generation Sequencing and more! As a global leader in R&D genomics services, GENEWIZ leads the way in providing superior data quality with unparalleled technical support to enable researchers around the world to advance their scientific discoveries faster than ever before. Our customers at top-tier pharmaceutical, biotechnology, and academic institutions, as well as cutting-edge start-ups, rely on GENEWIZ's proprietary technologies for consistent, reliable, high-quality data, even on the most difficult projects.